USA
Germany
Switzerland
Sweden
Denmark
Main
VB6
Freeware
Forum
PDF files
German language

World languages free - Paper board game OFLAMERON can be used for effective learning of foreign languages (memorization of foreign words). During the game players naturally cast about their entire vocabulary. This provides high efficiency of training. After a few sessions students will mince foreign words faster while structuring sentences.
All game materials (intelligent flashcards) can be downloaded from website for free and printed, or made in any conditions of any paper. By means of OFLAMERON game you will be able to learn any European languages. It is enough to upload ready images to Word editor and change alphabet letters.
Game has many modes, with new ones being constantly developed and added.
Game is destined for students of 6-7 years old and more. Game easily scaled by the duration of session, difficulty of lessons and the number of students. Game OFLAMERON allows using of free minutes to practice with children in any conditions: on vacation, on a plane, in summer camp, in school, in hotel etc.



Larning Foreign language with the original cards of paper.

Read more >>

Foreign words blog
Flashcards





Learn foreign words with Board game special cards and table. Download ready images, print and teach. The real game is to memorize the words.

Details >>
PDF >>





Learning foreign words is interesting. Everything you need you can make from a sheet of paper in 15-20 minutes. Illustrated guide and rules.

Guide >>

Learn foreign words




Special playing dice Oflameron for learning foreign languages. Download, print and make for 20 minutes

Read more >>

Learn foreign words





Special table to memorize foreign words with Board game Oflameron. Print out game Board and take 2 dice of different colors..

Online guide >>





The rows of cells with the letters of the alphabet can be used to memorize foreign words. Use the same rules, but the playing field has another type. To learn another language, just change the alphabet.

More details >>

Learn foreign words




Learn a foreign language with board game Oflameron. Replenish the vocabulary of foreign words.

Details >>





How to make cards for learning Oflameron

Read more >>





Printable Flashcards - download Word DOCX images

Free download >>




Use strip of paper to memorize phrases in German. Tape OFLAMERON can be printed from the finished image.

Details >>

Green card





Table and strips of paper to memorize French, Spanish, Portuguese, German words.

Details >>





Let's do the simplest special crossword of 4-6 words. It is enough 4-6 intersections of words in the table.

Details >>

World Languages with paper game

Download PDF flashcards 1
Download PDF files, print intelligent flashcards and learn foreign words and phrases from phrasebooks

We've all made flashcards when studying a language. And we've all ended up with piles of little pieces of cut up paper or index cards that we eventually lose or recycle or throw away. But we have kept our sight!
A free service for make intelligent study flashcards that can be shared with others.

Intelligent technology memorizing foreign words. Teaching method and all materials of game are authentic, developed by Valery V Shmeleff (author) and protected by copyright.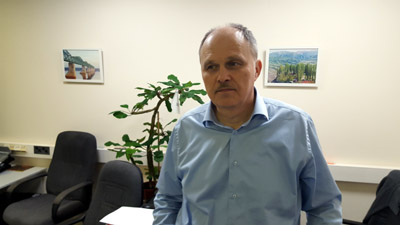 (c) by Valery Shmeleff http://www.oflameron.ru http://www.shmeleff.com
No accounts in Facebook, Twitter, OK

Support this FREE and USEFUL service - set html backlink:



Download full archive from Yandex Disk - 55.2 Mbytes


Download PDF flashcards 2
Download PDF files, print intelligent flashcards and learn foreign words and phrases from phrasebooks
Freeware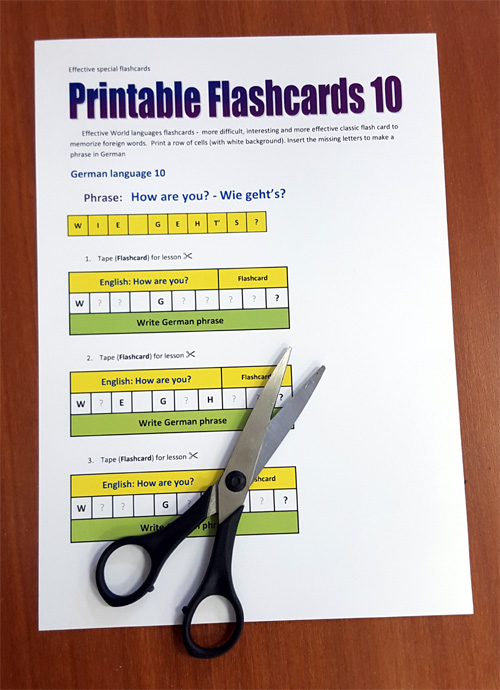 Students can memorize 500 new foreign words in a week or more. This is a very effective method of remembering. You can download, print and learn.

Quote:"...My cards are not there for completely learning words. They exist only to help me recognize them faster when I read or recall them faster when I speak. Therefore, as soon as a word seems easy to remember, I remove it from my deck. I either throw it into my recycling box or I put it in an index card storage box. The difference is, if I recycle it, I don't plan to review it again ever but simply continue learning the word by using it. If I store it, I can review it again if I feel it's necessary. For example, I stopped reading German for a month, and when I returned to it, I had forgotten too many words. So I opened up the storage box and reviewed all those words, then put them back into storage..."

170 PDF Flashcards Free

Printable flashcards flashcardspdf.zip >>>>
Download 56 Mbytes in ZIP file from Google Drive. No preview. Download only

Printable flashcards deutschesprache.zip >>>>
Download 6.8 Mbytes n ZIP file from Google Drive. No preview. Download only

Printable flashcards deutschesprache2.zip >>>>
Download 6.9 Mbytes n ZIP file from Google Drive. No preview. Download only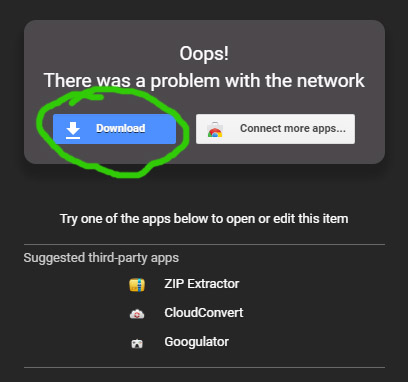 Download only